Thank you for considering becoming a sponsor of PFLAG+. Your support will enable us to continue providing essential services and support for the LGTBIQ community, including parents of LGTBIQ children.
At PFLAG+, we are committed to ensuring that everyone within the LGTBIQ community feels safe, valued, and respected. This includes providing advocacy, support, and education to individuals, families, and communities.
One area in which we are particularly passionate is supporting parents of LGTBIQ children. We know that for many parents, discovering that their child identifies as LGTBIQ can be a challenging and confusing experience. Our dedicated volunteers and local chapters provide a range of resources and peer support services to help parents navigate this journey and support their children in the best way possible.
We rely on the generosity of sponsors and donors to fund our important work. Your support can make a real difference in the lives of those within the LGTBIQ community, particularly for parents who need extra help and support.
As a sponsor of PFLAG+, you will be helping us to:
Provide vital support services for LGTBIQ individuals and families, including parents of LGTBIQ children.
Deliver educational programs to promote greater understanding and acceptance of the LGTBIQ community.
Advocate for the rights of LGTBIQ individuals and work towards achieving greater equality and social justice.
Build stronger, more inclusive communities where everyone feels valued and respected.
So, how can your business or organisation help a charity like ours? There are many ways in which you can support us, including:
Becoming a corporate sponsor: By providing financial support, your business can help us to continue delivering essential services and programs to the LGTBIQ community.
Donating products or services: Your business may be able to donate products or services that we can use in our fundraising efforts or provide to members of the LGTBIQ community.
Supporting our events: We host a range of events throughout the year, and your business can support us by sponsoring an event, donating a prize or item for auction, or volunteering your time.
We believe that everyone should be able to live their lives free from discrimination and prejudice. With your support, we can continue to provide the services and support that the LGTBIQ community needs to thrive.
We'd like to thank the following sponsors below: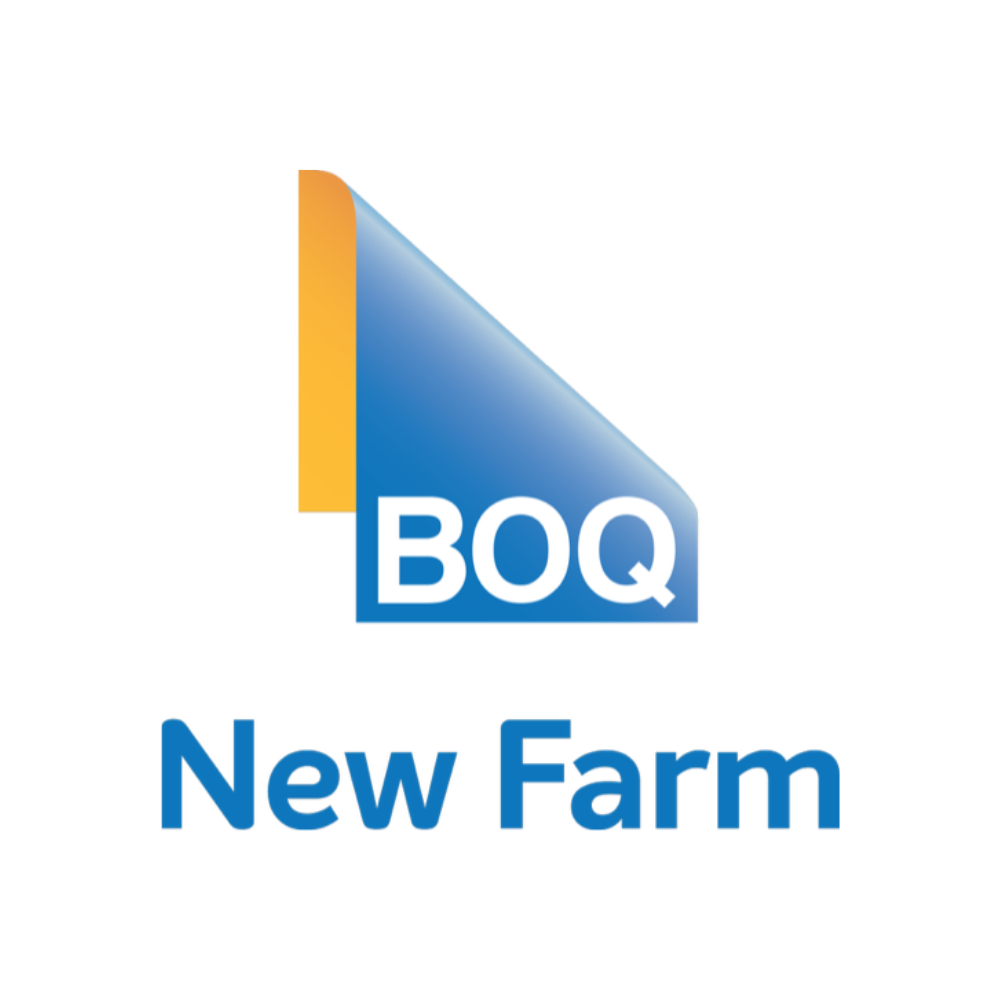 Bank of Queensland New Farm
BOQ New Farm is proud to be locally owned and managed, and focuses on providing personal service to all of our customers. We are able to help with a variety of financial services, including transaction accounts, short and long term savings accounts, personal lending, home lending, business lending, equipment finance, and insurance. If you are looking to build a long-term relationship with your bank, contact BOQ New Farm on 3131 5000.